Medical Marijuana & Me (M3)
M3 Quick Links
About the M3 Study
The M3 Study collects patient-centered data to support research on medical marijuana effectiveness and safety outcomes relevant to the most common health conditions among a diverse group of people who use medical marijuana (MMJ Users) in Florida. To do that 1,000-1,200 qualified people who are 18 years old or older in Florida are sharing their experiences of medical marijuana by completing online surveys. Our team has completed enrollment for new and current users.
Request Data Access
To request access to M3 study data, fill out the form here.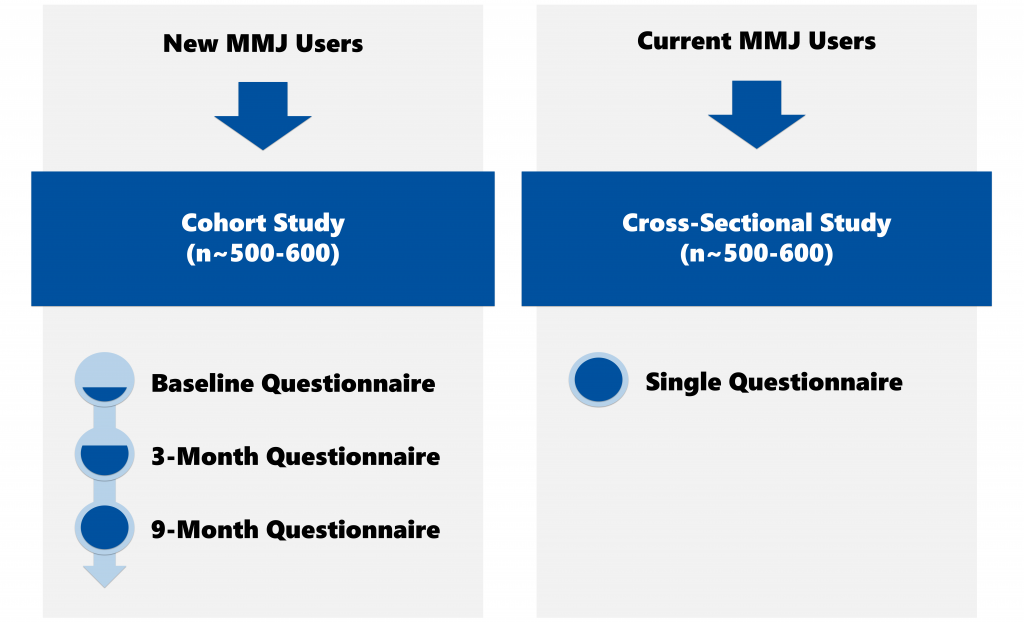 The Medical Marijuana & Me (M3) Study Design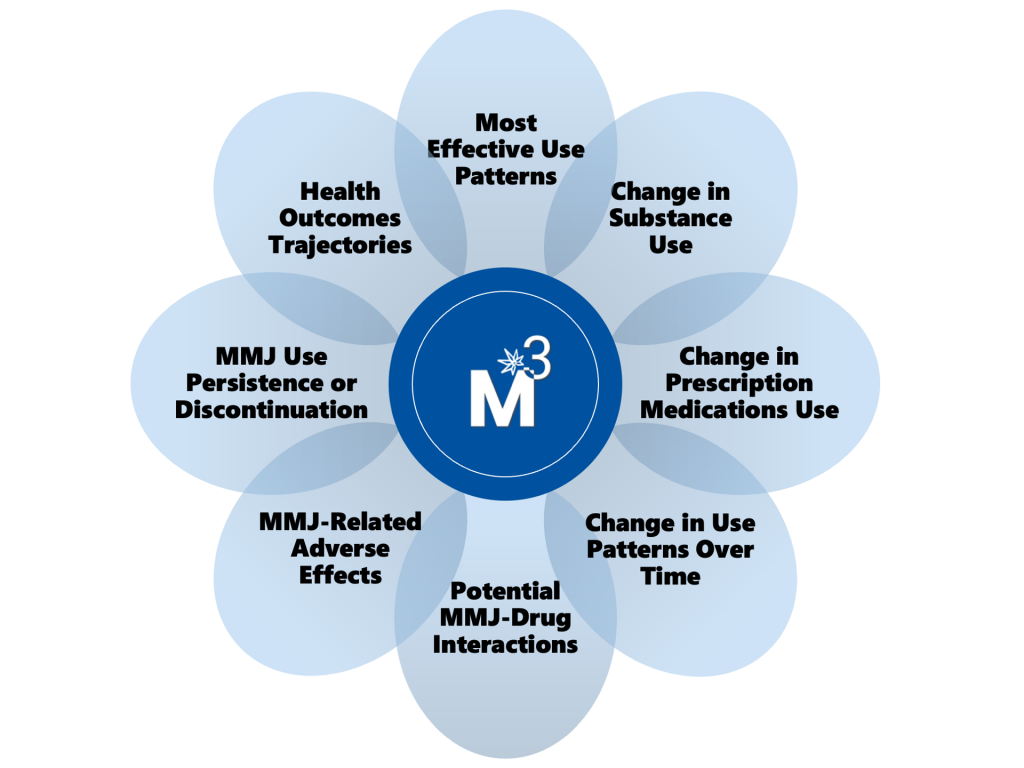 The Medical Marijuana & Me (M3) Study Domains
M3 is a combined longitudinal cohort of medical marijuana initiators and a cross-sectional study of current MMJ users in. Data collected in the M3 Study will be housed in the M3 Databank and available for research. M3 provides data resources and infrastructure for researchers interested in using M3 data to address specific research questions in eight broad domains.
To learn more about the M3 data sharing process, click here.