Established in June 2019, the Consortium for Medical Marijuana Clinical Outcomes Research conducts, shares, and supports research on the effects of medical marijuana on health conditions and symptoms in the state of Florida.

Composed of universities across the state and led by a leadership team at the University of Florida, the Consortium works to contribute to the understanding of medical marijuana use on health conditions and symptoms.
Want to Get Involved?
The Consortium aims to connect individuals interested in research, providers and physicians, investigators and researchers, and industry collaborators together.

Through research and networking opportunities to product and priority recommendations, we will advance our understanding of medical marijuana use.

Stay Up To Date
Want updates on the Consortium's activities, ongoing research, and collaboration opportunities?

Sign up to receive the quarterly e-newsletter, MEDICAMENT: Medical Marijuana Research Newsletter!

Medical Cannabis and Cannabinoids Journal
As the official journal of the Consortium, the Consortium will collaborate with Medical Cannabis and Cannabinoids to publish the Consortium's conference proceedings, guidelines and position statements. Consortium researchers are invited to submit their original research manuscripts for consideration by the journal.

Read more about Medical Cannabis and Cannabinoids here.
Learn more about the Consortium's recent outreach efforts.
On Tuesday, February 23, 2021, Dr. Robert Cook and Dr….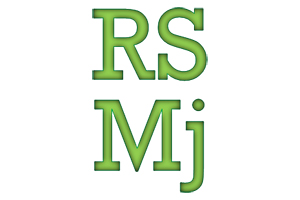 On July 24th, Consortium team members, Ruba Sajdeya, MD, and…