Funding Research to Advance Findings
Each year, the Consortium coordinates the Consortium Medical Marijuana Clinical Outcomes Research Grants Program for all member universities. The annual Consortium research agenda determines the focus for the grants program including areas of interest based on research merit.

Following the Request for Applications (RFA), all applications are reviewed by external reviewers, recruited from out-of-state research units, using NIH review criteria. The Board decides final grant awards based on study quality, impact and relevance to the Consortium research priorities.
2021 Program
Learn more about the Consortium's 2021 Grants Program.
2020 Program
Learn more about the Consortium's 2020 Grants Program.
2019 Program
Learn more about the Consortium's 2019 Grants Program.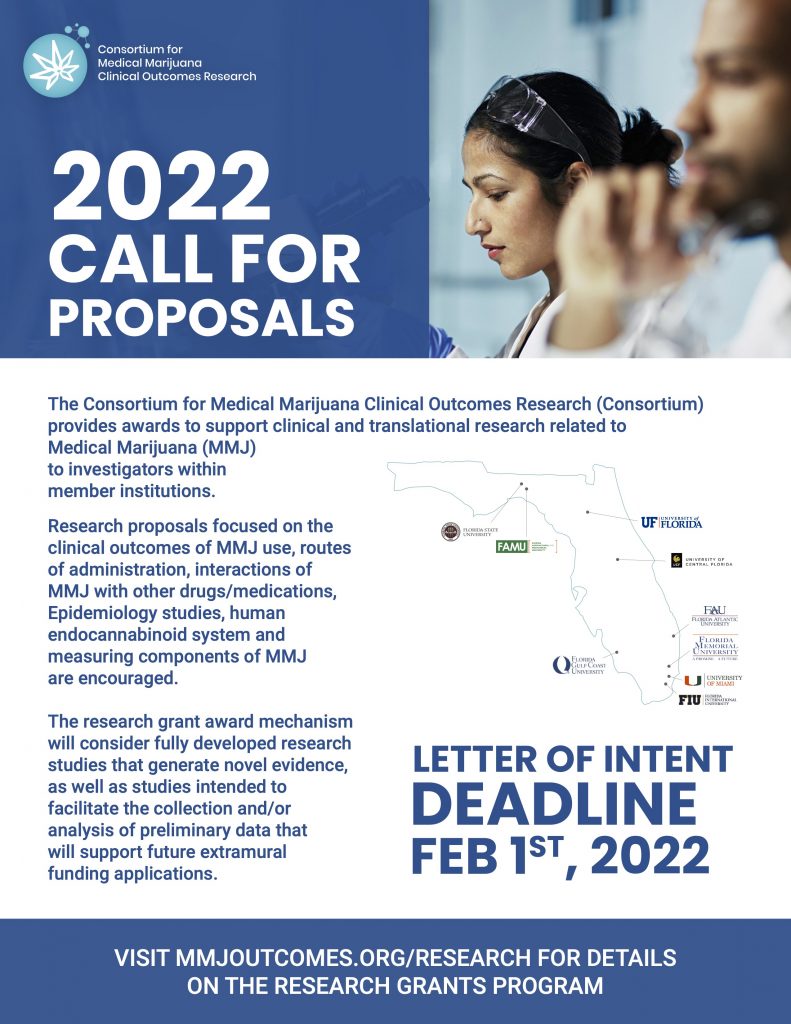 Upcoming Call for Proposals
The 2022 Request for Proposals (RFP) will be released soon.

Deadline for the required Letter of Intent (LOI) will be February 1st, 2022.
Would you like to be notified when the new RFP is released?
Please complete the form with your full name and email address.