In September 2019, the Consortium released a Request for Applications (RFA) for research proposals from investigators at the different consortium member institutions.

The Consortium received tremendous enthusiasm in the form of 41 proposals submitted by investigators. During October, these proposals were reviewed by ad-hoc out-of-state faculty reviewers with demonstrated expertise in the respective research area. Funding recommendations were then made after thoughtful and careful consideration at the Consortium Board meeting in November.

Below is the list of the 10 awarded proposals and their principal investigators, the proposal titles, and their respective member institutions.

Efficacy of a controlled short-term trial of CBD ingestion on reducing symptomatic response and facilitating recovery after induced muscle injury
PI: Paul A. Borsa, PhD

Therapeutic dosing of a cannabinoid (CBD) after mild and moderate brain injury for translation to the clinic
PI: Helen Bramlett, PhD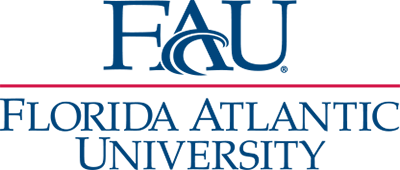 Cannabidiol: A potential treatment for migraine-like pain, negative emotion and photophobia
PI: Andrea Cippitelli, PhD

Characterizing community and physician-level factors associated with medical marijuana prescriber registration and patient access
PI: Joshua Brown, PharmD, PhD, MS

Marijuana-derived terpenes for the treatment of chemotherapy-induced pain
PI: Jenny L. Wilkerson, PhD

Rapid identification and quantification of heavy metals and microplastics in CBD oil.
PI: Gregory McManus, PhD

Evaluation of medical marijuana for the treatment of chronic spinal cord injury pain using a rat central neuropathic pain model
PI: Jacqueline Sagen, PhD, MBA

A feasibility study of real-time monitoring of Posttraumatic Stress Disorder related sleep disturbances and other symptoms among patients on medical marijuana
PI: Krishna Vaddiparti, PhD, MPE, MSW

Hyaluronic acid functionalized, Cannabidiol-loaded Mesenchymal Stem Cells (MSC)-Derived Exosomes for Drug Resistant Cancers
PI: Mandip Singh Sachdeva, PhD

The Relationship between State Medical Marijuana Laws, Substance Use and Mental Health Disorder Diagnoses, and Associated Health Care Costs
PI: Ali Yurasek, PhD
Awarded investigators will be funded for the 12-month period of December 1, 2019 through December 31, 2020. During the 12-month time period, investigators will conduct research and share Executive Summaries of Progress Reports with the Consortium for Medical Marijuana Clinical Outcomes Research.

For more details regarding the 2019 Grants Program, check out the quicklinks below.