The Consortium for Medical Marijuana Clinical Outcomes Research supports participation in medical marijuana research through an outreach program.

By engaging patients, providers, researchers, and industries, the Consortium facilitates new research collaborations, highlights and ensures accessibility to new research findings, and provides links to other medical marijuana resources within the state.

Outreach activities have included a state-wide medical marijuana provider survey, attendance at events across the state, and the coordination of a quarterly newsletter, MEDICAMENT.
Check out the Consortium for Medical Marijuana Clinical Outcomes Research's recent outreach efforts.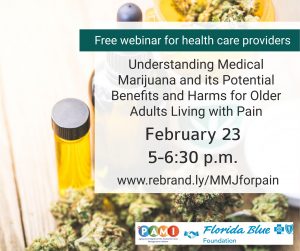 On Tuesday, February 23, 2021, Dr. Robert Cook and Dr. Yan Wang presented for the Integrative Pain Management Series for Health Care Providers on medical marijuana and its effects on chronic pain…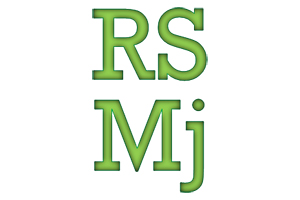 On July 24th, Consortium team members, Ruba Sajdeya, MD, and Sebastian Jugl, BPharm, RPh, presented posters virtually at the 4th annual scientific meeting of Research Society on Marijuana (RSMj).
Want to Get Involved?
The Consortium aims to connect individuals interested in research, providers and physicians, investigators and researchers, and industry collaborators together.

Through research and networking opportunities to product and priority recommendations, we will advance our understanding of medical marijuana use.

Stay Up To Date
Want updates on the Consortium's activities, ongoing research, and collaboration opportunities?

Sign up to receive the quarterly e-newsletter, MEDICAMENT: Medical Marijuana Research Newsletter!