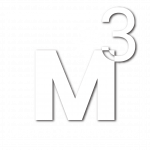 Join the Medical Marijuana & Me (M3) Study!
Medical Marijuana & Me (M3) collects information from patients about their medical marijuana use to inform Florida state policy and to guide physician practice for patient health outcomes. To do that, we will need 1,000 qualified people who are 18 years old or older in Florida to share their experiences of medical marijuana by completing online surveys.
To learn more about the study, view the consent form, and decide if you want to participate, select the option which best describes you.
We thank the following for helping with recruitment. If you are a provider or clinic interested in getting involved please contact us.
Affordable Marijuana Licenses
Dr. Justin Davis, MD
CannaMD
DocMJ
Dr. Bob's Compassion Clinic
Dr. Melanie Bone, MD
Releafe Now
Spine & Wellness Centers of South Florida