2019 Annual Conference for American Medical Marijuana Physicians Association (AMMPA)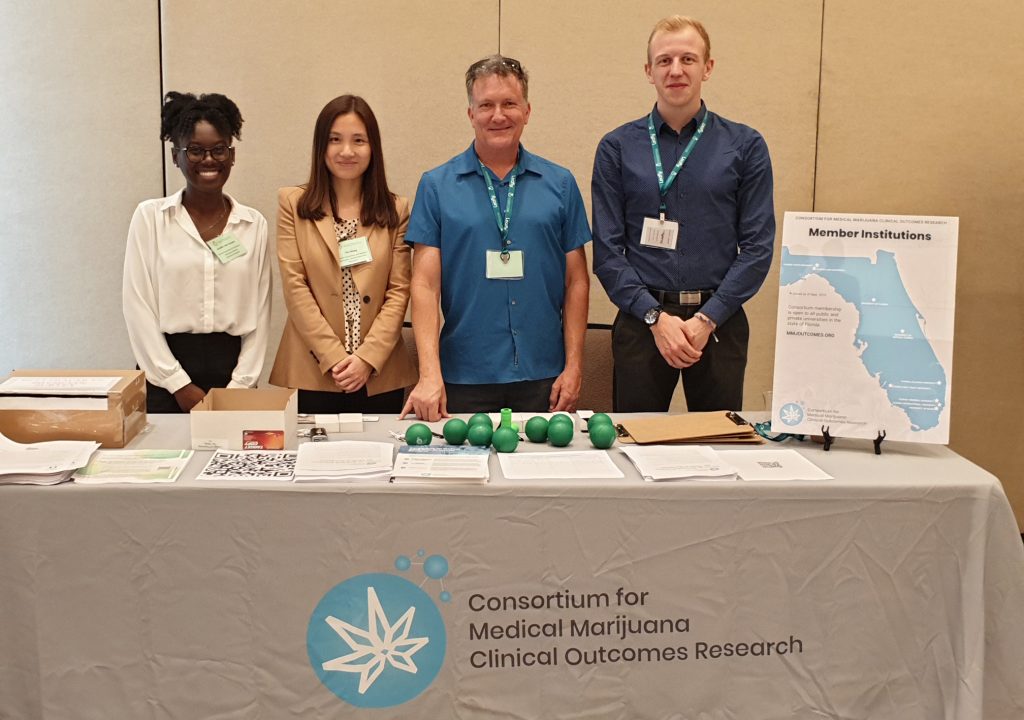 Members of the Consortium for Medical Marijuana Clinical Outcomes Research Team attended and hosted an exhibit at the American Medical Marijuana Physicians Association (AMMPA) Annual Conference in Orlando, FL from October 4 through October 6, 2019.
The Consortium networked with physicians, medical marijuana dispensary workers, scientists, and others knowledgeable in medical marijuana.
During the conference, the Consortium distributed and collected important information from providers related to medical marijuana use and research.
The Consortium requested information about provider's experiences and attitudes with medical marijuana as well as information related to patient conditions, dosages, and uses. With the information collected at AMMPA 2019, the Consortium hopes to support research by providing a guide for investigators about the needs and desires of providers and patients in furthering research in medical marijuana use.