Consortium Associate Director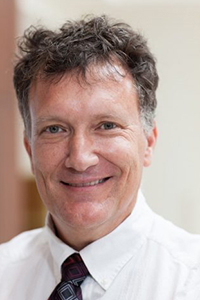 Professor, Epidemiology, Medicine
Director, Southern HIV & Alcohol
Research Consortium (SHARC)

College of Public Health & Health Professions
College of Medicine
University of Florida

Robert L. Cook, MD, MPH is a Professor of Epidemiology at the University of Florida, with a joint appointment in the Division of General Internal Medicine.

Over the past 20 years, Dr. Cook's research has focused on strategies to improve health outcomes related to HIV and sexually transmitted diseases. He is the Director of the Southern HIV Alcohol Research Consortium (SHARC), which supports collaborative research and training related to alcohol and HIV infection across the state of Florida.

Dr. Cook's research is translational, ranging from basic science to implementation science, and he is currently the PI or MPI of 4 major NIH grants with over $10 million in total research support.

Most recently, Dr. Cook has begun to study the effects of marijuana on HIV-related health and cognition, the systemic connections between the gut microbiome and neuro-inflammation, the use of clinical information systems to improve quality of clinical pain management, and the use of real-time monitoring to measure alcohol consumption.

Mentoring is also an important aspect of Dr. Cook's academic career. He has served as PhD dissertation chair for 7 students, PhD committee member for over 20 students, and mentor for numerous additional trainees, post-docs and junior faculty.

When not working, Dr. Cook spends time with his family, plays in a rock-and-roll band, and tries to improve his tennis skills.